"I truly loved it, best career workshop in years"
ABOUT JELENA
Jelena is an award-winning coach, passionate about helping aspiring professionals thrive in the careers they love. An experienced professional with 25 years in international recruitment and education management, Jelena is CTI qualified, bringing together unique insights into how recruiters think and how personal coaches work.
Jelena is all about results and offers a unique combination of deeper level work based on her training and practice as a personal coach with the application of specific recruitment knowledge and skills.
In her talks Jelena addresses topics dear to heart, such as career fulfilment, how to build self awareness which leads to increased confidence, how to align your career choices with your strengths, passions and drivers.
Recently Jelena delivered talks on: 
Self – Knowledge, Values and Professional Growth 

Career Fulfilment – is it really possible? 

Interview Skills for the 21st Century 

Goal Setting for Personal and Professional Development 

Effective Network Building/ How to Add Value 

How to Make Conscious Career Decisions 

Ikigai and the Purpose of work
Watch Jelena's recent talk with English Talks:
Dear Event organiser,  
You're already aware of how challenging it can be to run a successful event or conference. One of the most important aspects you are in charge of is how your audience FEELS when they experience your seminar, workshop or conference. 
The most important factor that affects this, is the individual you choose to speak at your event.
By booking Jelena to speak at your event your attendees will: 
Be inspired to ask themselves powerful questions they haven't thought of before 
Learn how to identify their core values – both personal and professional 
Understand how to align their natural strengths and passions with their career/calling 
Learn how to do motivational matching with the industry, company and role of their choice 
Grasp what lies behind self-limiting beliefs and lack of confidence 
Understand how self-knowledge leads to increased confidence and success 
Learn how to add value, how to network effortlessly and how to develop a winning mindset for jobhunting or career change 
How to ace applications and interviews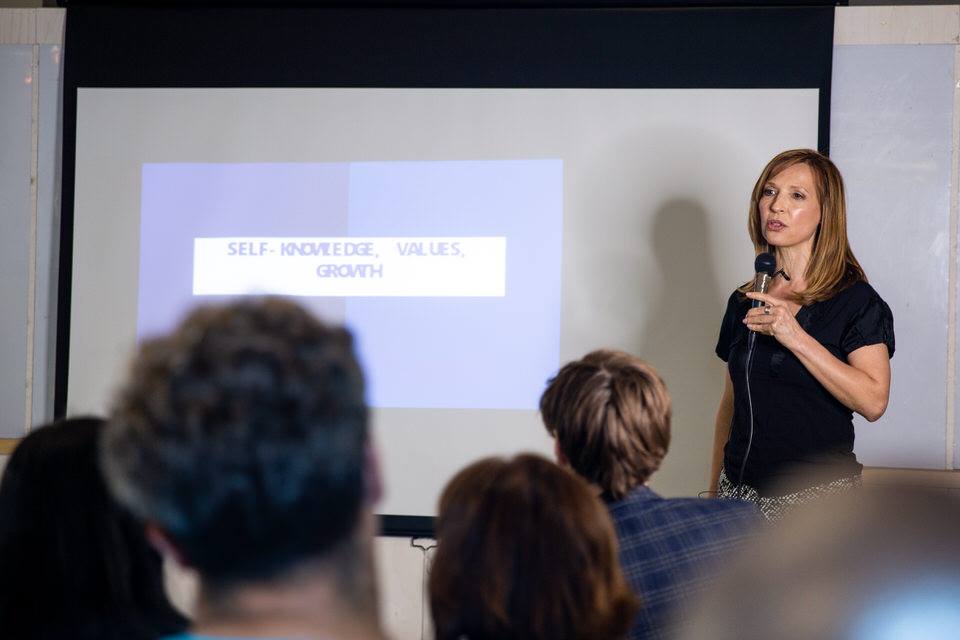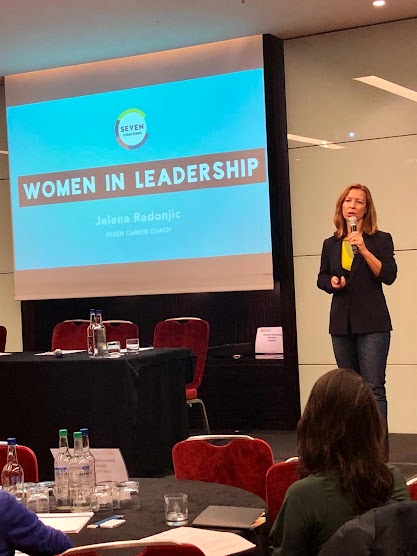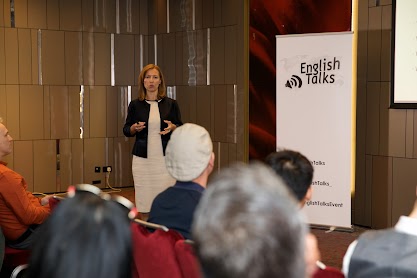 "Jelena spoke at the 4th edition of English Talks in London in 2018, and she was an absolute pleasure to work with. She captivated the audience with her mixture of practical and inspiring information on how to make conscious career choices and build a life that we will love. She was very professional throughout, and we look forward to working with her again in the future."
"I worked with Jelena to arrange an International Women's Day event for our Women's network internally. She helped to arrange speakers, gave great insight on the format of the event and provided relevant topic suggestions based on her experience as a coach. On the day of the event, she delivered her content professionally and the event was a great success as attendees came away with advice they could implement immediately. Thank you Jelena!"
"I hired Jelena to speak at my event Collab, Create and Crush in Camden, London in April 2019. She spoke alongside international speakers, serial entrepreneurs and leaders – we had a great mix of profiles and nationalities. Jelena's topics bring together spirituality, business and career fulfilment.
She asked the audience thought-provoking questions leading them to find the answers within themselves. This is empowering and refreshing. I look forward to working with Jelena again!"
"I went to the QS event on Tuesday evening and you were great inspiration"
"I truly loved it, best career workshop in years".
Enquire now about Jelena speaking at your event!
Click below to book Jelena to speak at our event: